Putting some solar lights into your garden, driveway, or backyard can be a great way to keep things attractive and exciting while keeping the energy bill low. Since solar lights rely on the power of the sun, they are a sustainable and environmental way to freshen up the look of your home without having a significant impact on the environment or your own wallet.
Image
Editor's Pick
Good Choice
Don't Miss
Also Consider
Product Name
TomCare Solar Lights Upgraded, 43" Waterproof Flickering Flames 96 LED Torches Lights Outdoor Solar Landscape Decoration Lighting Auto On/Off Pathway...
TONULAX Solar Lights Outdoor - New Upgraded Solar Garden Lights, Multi-Color Changing Lily Solar Flower Lights for Patio,Yard Decoration, Bigger...
OTHWAY Solar Fence Post Lights Wall Mount Decorative Deck Lighting, Black, 4 Packs
Brightech Ambience Pro Solar Powered Outdoor String Lights, Commercial Grade Waterproof Patio Lights, 27 Ft Edison Bulbs, Shatterproof LED Solar...
Power Source
Battery-Powered, Solar-Powered
The best outdoor solar lights on the market will turn your home into a beacon, making it look great while keeping any unwanted intruders away. If you're looking for outdoor solar lights, make sure they are waterproof so they can withstand all weather conditions.
Another vital feature they should have is an automatic operation so that you can leave them to their own devices. Motion sensors usually do the trick here, and they will do wonders for your sense of security as well.
We've done some digging, and selected what we think are the seven best outdoor solar lights you can buy at the moment.
Our Top Picks of This Year
Types of Outdoor Solar Lights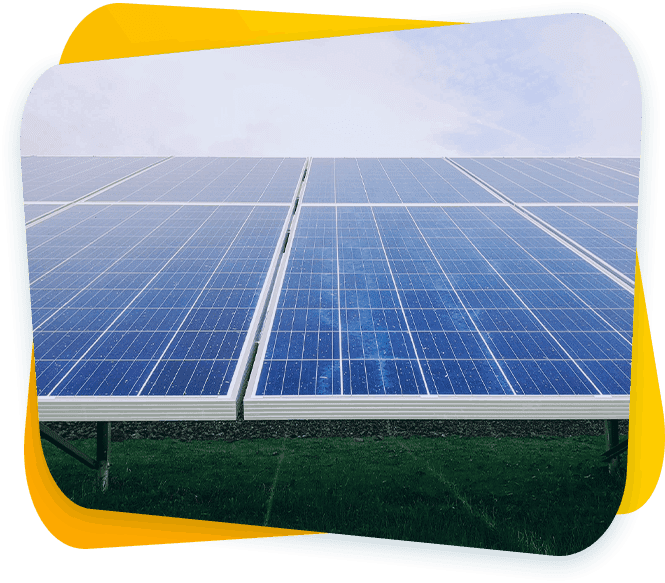 Garden Solar Lights
The first type of lights we're going to talk about in this list are solar garden lights. These are quite popular these days, and the best ones are usually those you can place in the middle of your garden to give it a bit of a decorative enhancement.
Most users don't expect these lights to do a particularly great job illuminating the garden, as that is often not their primary purpose, but if they can do both, that's always a huge plus. They do well when it comes to saving on the electricity bill, just like any other type of solar light, and there is a wide variety of models to consider.
Solar Path Lights
Often referred to as walkway lights, these are meant to do precisely what you'd expect – light up the walkway or path to your door, creating the right atmosphere and ambiance for yourself and your guests and making sure that the area in front of your house is inviting rather than scary and dark. They usually offer great value, because even the most basic models provide an attractive glow.
Depending on what you're looking for, you might opt for a more decorative option, or go for a brighter set for added functionality. Make sure to evaluate your needs and options carefully and figure out your priorities first before making the final decision.
Solar Deck Lights
These come in a wide variety of choices in terms of style and illumination. They can create a vibrant and rich effect and add some gorgeous ambiance to your patio, siding, walls, or stairs. Otherwise known as patio lights, these are quite common, and usually, there are quite a few options from the most popular manufacturers.
This means you're going to have plenty of choice in deciding the type and style you want. Since wires don't usually look great on walls and stairs, this is the perfect type of lighting to go solar.
Solar String Lights
As energy-efficient, as it gets, solar string lights can be a great asset in any attempt at decorating your house. They can help illuminate your outdoor space, whether at home or the office, and can also, in some circumstances, be used indoors as indoor solar lights.
An extra benefit is that they are easy to wrap around trees, poles, or fences, and you can quickly set them up in shrubbery, branches, as well as signs in front of your house. If you're looking for some Christmas lights, why not go for solar? They are perfect for any occasion and have a lot of versatility.
Solar Flood Lights
Also known as solar spotlights, these are perfect for illuminating your driveway, backyard, or any area you'd like to keep protected from intruders. The most crucial aspect when choosing a solar floodlight is the area you're planning to use it on because that is going to determine the type, level of brightness, and sometimes even the durability required.
Manufacturers nowadays are trying to make spotlights that target specific areas and situations, so if you do a bit of digging, you should have no trouble finding one that suits your particular needs.
Solar Powered Security Lights
One of the best ways to add some security to your home is a solar motion-activated light. These are a great alternative to the more traditional electric models, as they are great for the environment and save you money in the long run.
If you'd like to brighten up a dark corner of your property or drive intruders away, the sensitive sensors on these lights will get activated once anything – person or animal – walks into their range. The bright light is likely to ward off anything or anyone that's not supposed to be skulking around there.
Finding the Best Solar Lights for Outdoor – Buying Guide
Since solar lights are affordable and eco-friendly at the same time, it's no surprise that they are becoming increasingly popular by the day. As a bonus, you often don't have to set up any wiring or cables that you'd typically have to with more conventional electric lights. But what are the factors to look out for when selecting the best solar lights for you? Keep reading to find out.
Things to Consider When Choosing the Best Product
Smart Features
'Smart' is a word that gets thrown around a lot these days, with increasing disregard for its actual meaning. For a device to be considered smart, it has to have an intelligent microprocessor and some network connectivity.
For example, a smart solar light will have an option to connect to your phone via an app, which you can use to turn the light on or off, or may look into emerging weather patterns to adjust its light output.
Most people can live without these features, but if you're a tech buff, you might want to look into these types of lights for some added functionality. It's going to cost you a bit extra, though.
Access to Direct Sunlight
If you live in Las Vegas or some other location with lots of sun, your solar panels are likely to always run at their maximum capacity. But what if your area is known for having plenty of cloudy or rainy days? Things will not be as simple in this case, but don't be tricked into thinking that solar lights are not still an option for you.
Solar-powered lights can still operate in these types of conditions, but you're going to want to give them the best chance you can. That means setting up a panel on the roof or putting your garden lights into the part of the garden that usually receives the most sunlight during the day.
Functionality
One of the most important factors when it comes to shopping for solar lighting is figuring out the functions you expect it to perform. Generally speaking, the more features it offers, the more expensive the solar light is. A solar flood light with a motion sensor and wi-fi capability will cost you more than a simple garden light; you get the picture.
If you go for an atmospheric light, you can't expect it to drive burglars away from your house, but it might just give you the ambiance you always wanted on your front porch. Think about what you need your solar lights to do, and consider how much it's going to cost you to have that functionality.
Important Features to Look For
Brightness
Most solar lights use LEDs whose output of light is measured in lumens. This is a factor which widely varies from light to light, meaning that some models produce only warm, soft lighting between 20 and 50 lumens while others can produce up to 1000. It all depends on what you're looking for.
Battery Capacity
It's important to know what kind of battery you want in your solar lights. Some batteries can be charged even without full exposure to the sun, while others are known to require as much sunlight as possible. Depending on the type of light you are looking to use, this factor is going to differ dramatically.
Style
If you've been browsing solar lights online, you probably know by now that they come in a wide variety of shapes and forms. Some produce an ambient and cozy glow, which will be great if you're looking to highlight some landscaping, while others give brighter and more lasting light which is ideally suited for security purposes.
Materials
While we always recommend getting the highest quality solar lights and panels, materials are not going to play a significant role in your decision for the most part. Outdoor solar lights are made to withstand all conditions, so you can rest assured that they will keep performing for a long time barring any major disasters.
Solar Quality
The brightness of your lights can be affected by how much sun they are getting daily, but also by the quality of their solar panel and battery. Bigger and more efficient photovoltaic cells will cost more, so it's often a case of 'you get what you pay for'.
How to Set Up Your Outdoor Solar Lights?
Since there's usually little to no wiring involved, setting up solar lights should be a breeze. How you set them up depends on the type of light you've got, of course, but there are some general tips that we can provide here so you could maximize your solar output and get optimal results.
Firstly, decide what it is you'd like to illuminate. If it's an object in the garden, you should place the lights close enough to it and focus on it to get the best results. Perhaps even more importantly, try to avoid any obstructions to maximize the available sunlight. Place your light where it will be able to absorb sunlight for most of the day and try to put it out of the way of overhangs and tree branches.
Finally, it's always a good idea to charge your lights before installing them and clean the panels every once in a while.
Conclusion
Picking out the best outdoor solar lights is not easy, but if you went through our buyers' guide above, hopefully, you at least have some idea where to start and which features and factors to consider. Make sure to consider both the positives and negatives of each type of lighting before you reach your decision.
Once you've made your choice and you have your light proudly set up, don't forget to clean them periodically as this will extend their life and give you more bang for your buck. For best results, it's not a bad idea to take the lights off and store them indoors during the harshest weather conditions.
Here are some other interesting models that you might like: