When we talk about generating solar power and increasing the efficiency of our solar system, inverters are the key piece we need to pay attention to. They are the most important link between the direct sunlight and electricity we can use in our household. Thanks to them, direct current from the panels will be transformed into an alternating current that is disposable to us and our needs.
Our Pick
Amazon's Choice
Good Choice
Don't Miss
SolarEdge HD-Wave Single-Phase Inverters SE7600H-US
Topsolar Solar Panel Kit 20W 12V Monocrystalline with 10A Solar Charge Controller + Extension Cable with Battery Clips O-Ring Terminal for RV Marine...
Mophorn 1200W MPPT Waterproof Solar Grid Tie Inverter DC to AC 110V Micro Inverter (1200W 110V)
Samlex PST-300-12 PST Series Pure Sine Wave Inverter - 300 Watt
Our Pick
SolarEdge HD-Wave Single-Phase Inverters SE7600H-US
Amazon's Choice
Topsolar Solar Panel Kit 20W 12V Monocrystalline with 10A Solar Charge Controller + Extension Cable with Battery Clips O-Ring Terminal for RV Marine...
Good Choice
Mophorn 1200W MPPT Waterproof Solar Grid Tie Inverter DC to AC 110V Micro Inverter (1200W 110V)
Don't Miss
Samlex PST-300-12 PST Series Pure Sine Wave Inverter - 300 Watt
Of course, the quality of solar panels will mostly dictate the efficient rate of the system, but inverters are another thing crucial for this aspect. You should know that some solar panels will come with built-in inverters, but in other cases, they need to be purchased separately.
But let's first see what solar panel inverters actually are. They represent devices that convert the power accumulated by solar panels into electricity we can use for home applications, lighting, heating, etc. Here is the list of best solar inverters that are available on the market right now.
10 Top Rated Solar Power Inverters
Types Of Solar Inverters
Hybrid Inverters
Hybrid inverters are new generation devices that are based on a combination of battery and solar inverter systems. Given that they have advanced technology, they are becoming more and more popular. They work quite similar to standard off-grid inverters, but only a few of them are suitable to actually support off-grid installations.
Unlike a traditional inverter, the hybrid one will store energy in the battery only when it's necessary when there is some extra production. French Electric Network predicts that these inverters will be the future of photovoltaic solar panel systems based on energy self-use.
String Solar Inverters
These are the most popular inverters in Europe, Asia, and Australia, but they are becoming appreciated in the USA too. They are most suitable for those solar roof constructions where there is no shade at any time during the day. We are talking about reliable technology, but it has its flaws.
It will produce as much electricity as its least productive panel generates, so if there is some shade, or your panels are placed in different directions, this may not be the best solution for you.
These inverters are the most affordable ones, and they are very easy to install. People often call them centralized inverters since there is a strong interconnection between every solar panel, and they all feed into this one inverter.
Off-grid Inverters
Off-grid, inverters are also called stand-alone devices. They are very strong, with great capacity, and they have built-in chargers that need to be set up as either DC or AC coupled systems. They are actually multi-mode devices that control and manage batteries, solar panels, and back-up power sources like a generator.
An inverter is a central unit of an off-grid system, and it is created in a way that can support high consumption appliances like large pumps, air conditioners, water systems, electric because they need continuous power. You should know that they are quite expensive, but it was expected given the power output they can offer.
Micro Inverters
Microinverters are tiny devices that are directly attached to each solar panel. If you live in a house that is surrounded by other objects that creates shade, or you have a complex roof layout, this is an excellent option for you because each inverter and solar panel is operating independently.
They are a bit pricier than standard inverters, but they are very popular in North America thanks to these substantial advantages. These inverters are also called distributed, and they are very efficient, given that they will produce enough energy even if some panels underperform. They tend to have a long lifespan.
Finding The Best Solar Inverters – Buying Guide
When choosing the perfect inverter for yourself, the main thing is to determine what do you need it for – for on-grid or off-grid purposes, for some small home appliances or for powerful machines, and then to establish the position of your solar system and whether there is shade or not.
Things to Consider When Choosing the Best Product
Calculate Your Power Requirements
Before you decide what solar inverter you want to purchase, you have to predict what your average power requirements are. There are different inverters in the market, some have great capacity, and some pretty small, but don't forget that they are not generators, they cannot run your entire homes.
If, for example, the calculation shows you need more than 4000VA, know that ordinary inverters won't do the work. So make sure you do this math and be certain you choose the one that can answer all your demands.
Solar Inverter Or Solar Ups?
Given that both solar inverters and solar UPS do the same job – converting the direct to alternating current, it is reasonable to ask this question. Solar UPS will provide you with an uninterrupted power supply to your devices, as its name suggests.
Switching on average UPS will take from three to five milliseconds, while a standard inverter needs around 500 milliseconds, which is a lot and unacceptable if we are talking about PC, routers, modems, printers, etc. Because of that, you need to know what you need for this device.
Solar Battery
They say that a solar battery is the main piece of a solar inverter because it's lifespan and execution depends on it. Solar inverters are usually working on high power lead-acid batteries, and their capacity is based on Ampere Hour, which presents the rate of current it can supply for a specific time.
Their lifespan can be from two to five years, they demand different maintenance, and their price and efficiency level are clearly various.
Ip Rating
Your inverter will be exposed to different conditions and situations, so you need to make sure you choose a high-quality device, the one that can face all that and continue to do its work. IP or Ingress Protection rating will show you the inverter's immunity and ability to deal with things like dust, water, high temperatures, and, lastly, fluctuating voltages.
But bear in mind that every IP has two digits and that you need to take into consideration both of them. One shows the level of protection against the ingress of solids and the second one protection against the ingress of liquids.
Other Features
You should also pay attention if your inverter has LCD status indicators that can be quite helpful, since they show the status of the battery, input/output voltages, load, battery life, etc. Another thing to consider is if there is an Earth leakage protector. It's a device that keeps you safe and secure from electric shock and your appliances from damage. Most of the modern inverters have this as a built-in part.
Important Features To Look For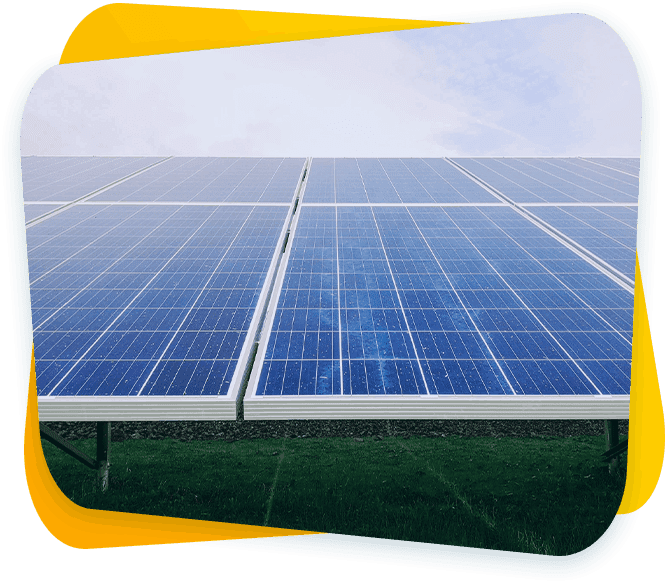 How To Set Up Your Solar Inverters?
You should know that installing an inverter is not so easy. You cannot make a mistake because of the safety, efficiency level, for the sake of inspection, and in the end, esthetics. First of all, you need to choose a good spot for your inverter – it should be some clean and cool place, in constant shade, because electronics should not be exposed to the sun. Then, make sure you are safe, always follow safety procedures.
It is time to do wiring, which needs to be clean and well-organized, and mounting, which should not be a problem. If the wiring part is a bit complicated, as it may happen, please contact someone who is a professional in this field and ask for help.
Given that inverters use different communications platforms, this next step may be a bit challenging. We are talking about commissioning and connecting data, but if you know how to install and use a smartphone app for this, you should be good.
Conclusion
They say that inverters are the heart and soul of the solar system, and they are probably right. No matter how good and high in quality solar panels are, it's all about how the energy they absorbed is converted into usable power.
A good inverter should have a great IP rating, pure sine wave output, and excellent efficiency. But don't forget to keep in mind your requirements and to choose an inverter based on that only. The most important thing is to do the research, to do the math, decide on priorities, and then make a choice. We hope we made it easier for you.