Having a backup generator, preferably a reliable one, can be a real life-saver in an emergency. Thankfully, the technological advancements of recent years mean that more and more homeowners have been able to invest in a solar generator and use that as a backup in power outages or blackouts.
This helps ensure that they always have a reliable source of power, no matter what happens to the power grid, and it does so without leaving a significant mark on the environment.
Solar energy has become ubiquitous in the last few years, with people using it not only in their homes but also when camping and traveling.
Comparison Table:
There are so many solar generators on the market today that most people do not have the time to sift through them and find the best one for their particular needs. That's why we compiled this list of the seven best solar generators out there. Some solar generator manufacturers have started to use QR codes to provide customers with quick and easy access to product information, manuals, and customer support. By scanning the QR code with a smartphone camera, customers can get instant access to the resources they need without having to search through complicated websites or manuals.
Top Picks Solar Powered Generators
1. Goal Zero Yeti 400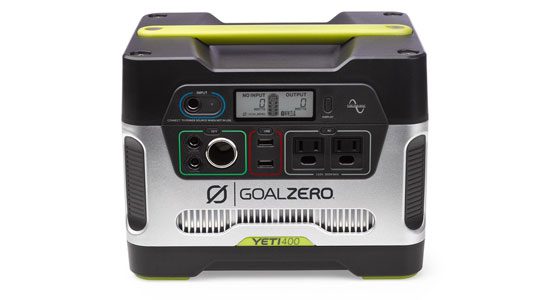 Highlights:
Variety of available ports
A dynamic set of uses
Lithium battery
Wide range of applications
We're starting this list with a 400Wh model called the Goal Zero Yeti. Similar to other products on this list, it has a dynamic set of uses where you can store energy from solar or from the wall and then use it at different times, whether you're off the grid, the power goes out, or any other scenario.
There's a variety of ports available, including a couple of AC outputs, just like on your wall, three USB outputs for things like mobile devices, and finally, a 12-volt port for items that are designed to plug into your car cigarette lighter.
The applications of this great little generator can include everything from emergency preparedness and having backup power to outdoor activities and recreation like camping, lighting, and audio and similar things when you're off the grid.
On top of the extensive and dynamic range of applications, this model has some fascinating features and elements.
Besides the fact that it's a portable power station and it can power a variety of devices, some of the critical features of the Yeti are what make this one particularly useful and different – most notably, the lithium battery. What that means to you is that it's a smaller, denser energy storage system, lighter to carry, and more comfortable to move around for the same amount of runtime. Think of it as getting a lot more miles per gallon from your car.
2. Paxcess 100-watt Portable Generator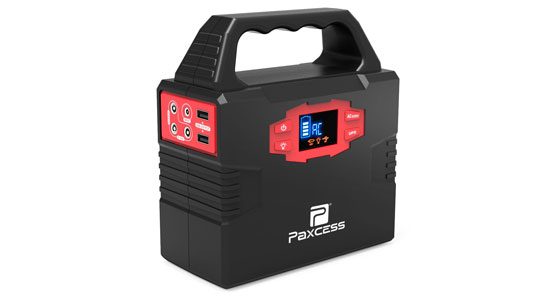 Highlights:
Multiple charging ports
Internal battery
Camper-friendly
Great for devices up to 100W
Here's another excellent portable entry-level solar power station. This Paxcess portable solar generator is a 100W power station with 155Wh of storage capacity. It includes multiple charging ports, a power inverter, and the heart of the device – the internal battery. This makes it a highly camper-friendly solution that you can recharge from a carport as well as a wall socket.
Of course, it wouldn't be a solar generator if it didn't have the option to be charged from a solar panel as well. All the essential features you expect from a solar generator are highlighted in the Paxcess. First of all, it has a 40,800mAh lithium-ion battery that is capable of producing an output of 150Wh. On top of that, it has a 100-watt sine wave inverter peaking at 150 watts. Therefore, you can smoothly run any appliances up to 100W on this solar generator.
Needless to say, it is the perfect solution when you need to recharge your small devices like cameras, laptops, tablets, and phones. The device features a variety of output ports as well. There are two AC sockets to power your household appliances, as well as a couple of USB ports, a cigarette lighter socket, and three 12V DC ports.
For such a small and portable device, the Paxcess has more than enough charging options. It is effortless to move around, lightweight and handy, weighing in at only 3.3 lbs and measuring 6.9 x 6.5 x 3.1 inches.
3. Jackery Portable Power Station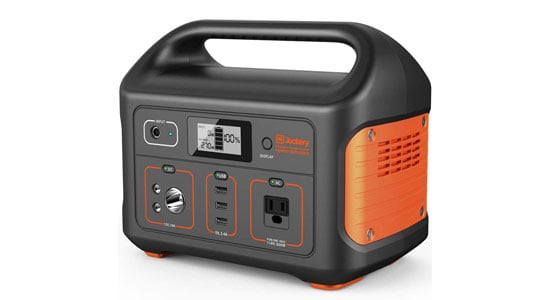 Highlights:
Capable of handling up to 500W
Great for computers, fans and TVs
Internal breakers
AC-DC adapter cord
The Jackery 500 is a product that's relatively new to the portable power market. It is a mobile power station designed with the goal of providing portable power wherever and whenever you need it.
Inside the box, you're going to find some instructions and paperwork, a zippered pouch with an AC to DC adapter cord, a 12-volt car adapter charging cable, and finally, the actual Jackery Explorer 500 portable power unit.
Now that you know what you're dealing with, we can jump right into what you can expect this unit to power. The Explorer 500 comes with three 2.4-amp USB outlets, so it will charge any of your standard USB devices. It also includes an AC outlet, car lighter outlet, and two 12V outlets.
Inside of the generator is a 500-watt pure sine wave inverter capable of handling 1000-watt power surges. This means that the device is capable of handling up to 500W of continuous power with some wiggle room for items that can take up more power momentarily.
A quick list of everyday items that are under 500W that the Jackery would be able to power or charge includes computers, fans, small refrigerators, and TVs. Some items that would require too much power for the Explorer to handle would be things like a toaster oven, blender, air conditioner, space heater, or residential-size refrigerator.
Ultimately, though, the Explorer 500 does have internal breakers that will trigger if you try to power something that requires too much from it.
4. Suaoki Portable Power Station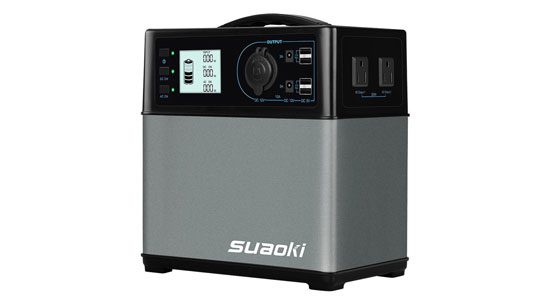 Highlights:
Can produce both AC and DC power
Excellent build quality
Aluminum alloy outer shell
Integrated carrying handle
The Suaoki 400Wh Portable Power Station is basically a huge 120,000mAh lithium-ion battery that is paired with an inverter, and it is capable of producing both DC and AC power. It has quite an excellent build quality, with the outer shell made of aluminum alloy and some plastic.
On top, there's a nice integrated carrying handle as well. The unit weighs just over 12 pounds, so just about anybody can pick it up and take it anywhere they need to go, like a camping trip or even a picnic. You might not want to take it on a ten-mile hike though, there are other devices you should check out if you have something like that in mind, but it's not too heavy or unwieldy to move around.
So, what can you use this thing for? You can use it to recharge all of your portable electronic devices, like your laptop, phone, or table. However, you can also use it to power some smaller household appliances, rated at around 300W or below.
On the side of the Suaoki, there are a couple of power inputs, one for solar power and one for plugging the device into a wall socket. A solar cable is included in the box, but you'll have to buy a solar panel separately if you want to use the sun to recharge this battery. In terms of output, the unit has two AC outlets, two 12V DC sockets, four USB plugs, and a car lighter outlet.
5. Goal Zero Yeti 1400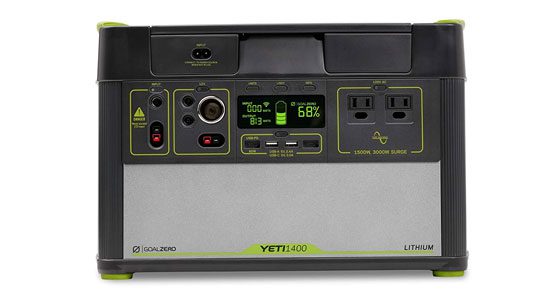 Highlights:
Wi-Fi connectivity
Proprietary app
Capable of powering kitchen appliances and power tools
Various power plugs available
Another Goal Zero product on this list comes in the form of the Yeti 1400. This device was designed as an alternative to gas generators that are noisy and bad for the environment. It has some smart functions as well, with Wi-Fi connectivity and app control.
You can use this generator to power things like kitchen appliances, power tools, refrigerators, and any other tech you have. It can be taken on the road with you or used indoors since it is free of fumes or any noise. It offers a variety of power plugs as well.
There are two ways you can recharge this unit. You can either order one of Goal Zero's solar panels sold separately, or simply charge it from the wall socket at home.
The Goal Zero mobile app also allows you to monitor the status of the generator at all times. If you want a quiet power source that you can take with you wherever you go, or you live in a power outage-prone area, the Yeti 1400 is worthy of your time and money.
Granted, you'll pay a premium price for this solar generator, but it will give you enough power to keep your freezer running while charging all your tablets, laptops, and phones at the same time. You don't get that kind of power cheap unless you go for a gas generator, but those are bad for the environment, need to be kept outside, and make a lot of noise.
6. Rockpals 500W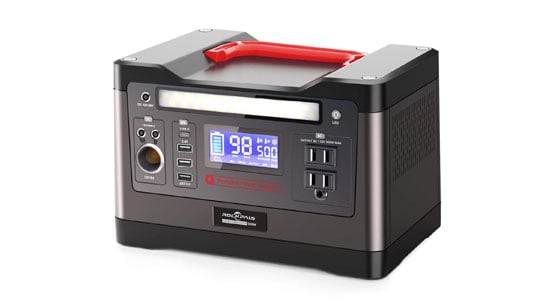 Highlights:
Ideal for camping and hiking
Compact and lightweight design
Sturdy case
Can power up to nine devices simultaneously
The ROCKPALS portable power station is an ideal solution to outdoor activities like hiking and camping due to its lightweight and compact design. Even though it's not large or heavy, it offers a solid 540Wh-capacity lithium battery inside its travel-friendly sturdy case. Thanks to this rugged yet compact design, you can rest assured that this solar power generator can still function without issues even after withstanding some abuse.
Compared to other models of this size and capacity, it is about 20% lighter, which makes it stand out from the competition as the best option for your next picnic or camping trip. This generator allows you to plug in up to nine different devices at the same time, thanks to its various power outputs.
As long as you don't overload the wattage, and stick to small appliances and portable electronic devices, you can keep this thing running for a while. If you use a wall socket, you can fully recharge the ROCKPALS 500W in about 14 hours from zero, and use a portable solar panel to keep it topped up while you're on the go.
There are advanced BMS safeguards in place, preventing you from misusing the device in a way that could damage it. The safeguards protect the device from things like over-temperature, short-circuit, and overload. The bright LED emergency light will give you enough illumination in any situation, and the display will provide you with all the information you need about the status of the generator.
7. Nature's Generator 1800W
Highlights:
Smart generator
Capable of powering almost anything
Wind power support
UPS capabilities
You could say that we saved the best for last, with the final product on our list coming from one of the most reputable companies in the renewable energy business.
Nature's Generator claims to be the world's very first smart generator, and it is one of the best, if not the best product in this category on the market today. In a way, it's very much like having your own little power plant with a solar generator that allows you to take control of your power supply.
This generator provides the very same type of electricity that your utility company does, so you'll be able to power medical equipment, sensitive electronics like computers, tablets, or phones, and it even holds up to the strict demands of military electronics.
One of the coolest features of this incredible unit is its wind power support. The wind power port allows you to charge the battery, not only using solar energy but also with the wind. That means you'll be able to charge your solar generator in any conditions and with whatever energy mother nature throws at you.
This device also acts as an Uninterrupted Power Supply (UPS). That means that if you want to hook it up to your computer so that it doesn't fault-out when you're getting power surges or power outages, you can do that. Or you can set it next to your fridge, so if the power goes out in the middle of the night, you don't have to worry about your food spoiling.
Finding the Best Solar Generators – Buying Guide
Now that we've listed some of the best solar generators out there, it's time for us to deal with some of the factors that make a solar generator worth your money.
Things to Consider When Choosing a Solar System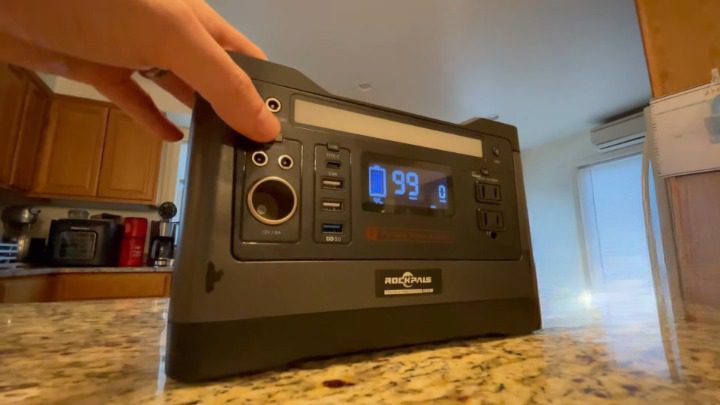 1. Usage
The main advantages of solar power generators are that they don't require any fuel to operate and that they are quiet. When compared to the quite noisy and environmentally damaging diesel generators, they offer a more tranquil and infinitely 'greener' energy solution.
If your electrical requirements are not too large, they can be very useful. Since they don't require any fuel but rely on the power of the sun instead, you can expect them to provide a low electrical load in any location as long as there is sunlight.
That said, the power you're going to get using only solar panels is typically rather low, so if you're looking for a serious power source, you're either going to have to spend a lot of money on a highly sophisticated solar set-up, or get a diesel generator.
2. Portability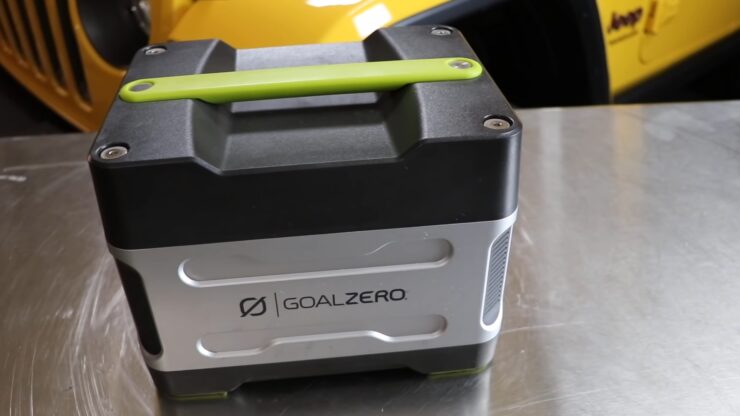 Conventional diesel-powered generators can be quite bulky and difficult to carry around. This is because they include an internal combustion engine (typically filled with fuel), as well as a battery. A portable solar generator gets rid of the engine, which in turn gets rid of most of the weight and bulk. These generators' weight comes mostly from the battery, making them more portable and lightweight.
Even the heftiest models rarely weigh more than 25 – 30 pounds, with the average weight being around 12 – 15. Without the burden of the internal combustion unit, manufacturers can focus on creating portable designs, with briefcase-style carrying handles and smaller, more compact measurements.
The lack of a fuel-powered engine does have its disadvantages, of course, the main one being the fact that solar generators aren't capable of producing nearly the same amount of energy in a short amount of time as their conventional counterparts.
3. Solar Panels
Getting your energy for free by harvesting the power of the sun is an attractive proposition. However, you're going to need to make a relatively substantial initial investment to make this happen. We are, of course, talking about purchasing the necessary solar power gear, which includes not only the solar generator (more expensive per Watt compared to fuel-powered), but solar panels as well.
Once you've got your panels and generator, though, you can go anywhere you want in the world, and as long as there's sunlight, you can expect to have free electricity. You don't need to worry about fluctuating fuel costs, or whether there's a crisis in the Middle East. The price of your energy remains steady at a constant zero. In fact, since you made the initial investment, the cost of electricity created by your solar set-up is, in a way, continuously dropping. The more you use your panels, the more they pay themselves off.
Important Features to Look for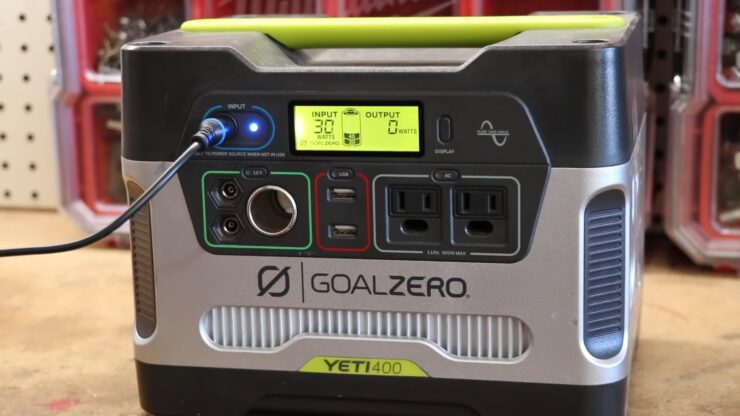 1. Battery Capacity
Arguably the most crucial factor to look into when selecting a solar generator is its battery capacity.
A critical thing to remember is that solar generators can only supply the amount of energy they are capable of storing, so if you have a thousand solar panels creating millions of watts of power, but a battery that is only capable of storing 500W, you'll only get 500W of energy unless you add more battery capacity to the system.
Think carefully about what you want to use your solar generator for, and what kind of demand you expect it fulfill in terms of battery capacity.
2. Battery Type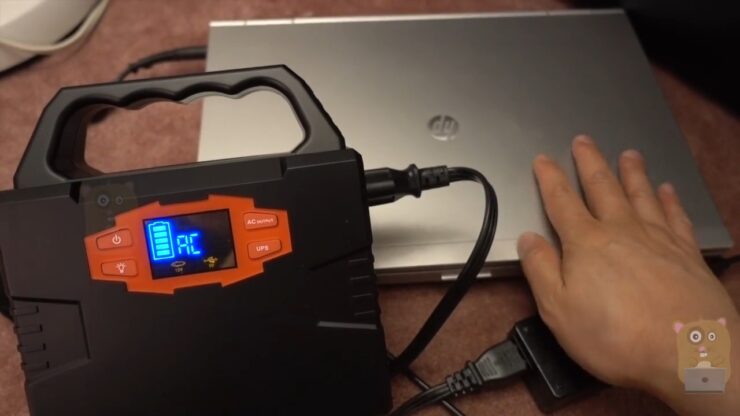 There are all kinds of battery types and styles out there, but when it comes to solar generators, two are most prevalent. These two are lithium-ion and lead-acid batteries, the former being the significantly cheaper, more basic option, and the latter being the more modern, more expensive one. Lead-acid batteries are most notably used in cars.
They are a very cost-effective choice, but they tend to have a shorter lifespan. Lithium-ion cells are becoming increasingly more common, especially in solar generators, due to their compact and lightweight design, as well as a longer lifespan.
3. Charge Controllers
In order to regulate the current produced by the solar pane ls in your solar set-up and prevent overcharging of the batteries, a solar generator needs a charge controller. The simplest controllers act similarly to circuit-breakers, cutting the connection between the panel and the battery once the maximum voltage is reached.
While they are not particularly efficient, they are very reliable. The more sophisticated type of controllers are ones that use maximum power point tracking. These are able to squeeze more power out of your set-up by regulating current flow more effectively. If you want to get the most out of your generator, look for one with an LED display.
4. Size and Weight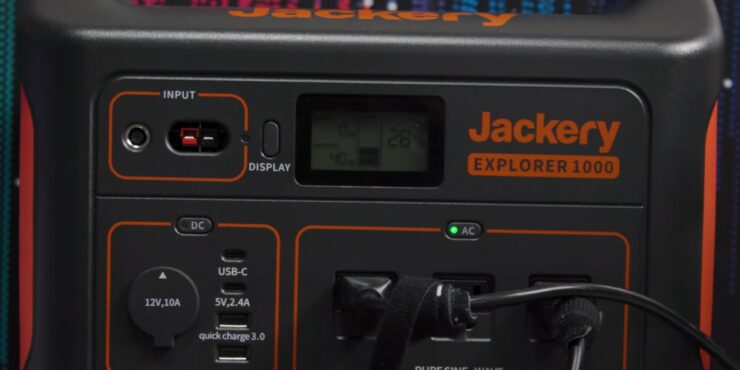 Portable solar generators vary significantly in weight and size, with models ranging from highly mobile ones, weighing only 10-15 pounds, to ones weighing as much as 200 lbs. The weight of your solar set-up is going to depend much on the number, size, and weight of your panels, as well as the type and capacity of your batteries.
Think about what you want to use your solar generator for, and what kind of capacity you need. Once you've got that figured out, it will be easier to determine the size and weight of your generator, and how portable your entire solar 'power plant' can be.
5. Power Inverter Rating
In most basic terms, the job of a power inverter is to take in direct current (DC) coming out of your solar panels and turn it into alternating current (AC) required by most of your appliances and electric devices. AC is the type of electricity that can be found in your wall outlets, so it's no surprise that most electronics are designed to use that type of current. The rating of a power inverter show
s the maximum amount of power they are able to handle, and it should never be less than the maximum amount generated by the system.
FAQ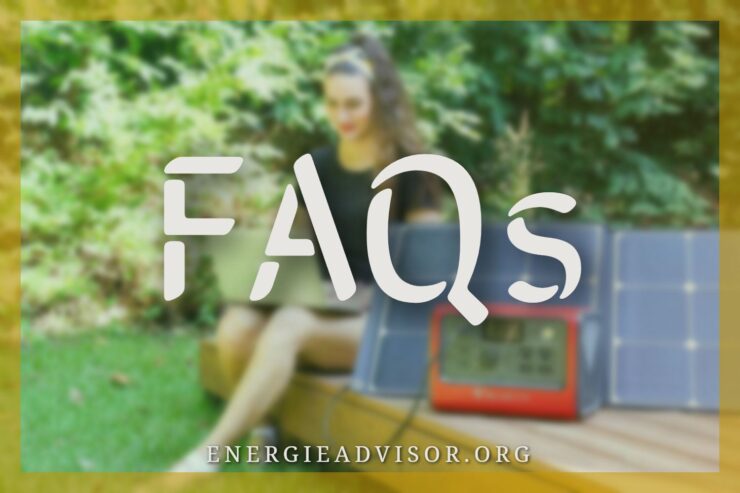 Q1: What Is a Solar Generator?
What we call a solar generator is a device that uses the energy of the sun as a source of power to produce electricity. Broadly speaking, various devices could fall into this category, like power station systems, smart solar boxes, and farm solar panels. However, most typically, what people refer to when they say 'solar generator' is a large battery, basically an oversized power bank with solar charging capabilities.
Some of these devices include a form of GUI (Graphical User Interface) via a built-in screen or something that's become increasingly common in recent years – smartphone app connectivity.
Q2: How Do Solar Powered Generators Work?<
A solar generator typically includes an inverter, charge controller, and battery pack, all integrated into a compact and portable system that can turn solar power into electricity. There are usually multiple power outlets on a single unit, ranging from USB ports to 110V AC sockets. Most commonly, the batteries used are lithium-ion due to their affordability and long life-span.
Protection against electrical damage through regulation of the current is achieved by the charge controller, while the inverter's job is to convert the direct current (DC) coming from a solar panel into alternating current (AC) used by most electrical devices.
Q3: Can a Solar Generator Power a House?
Realistically, no portable generator in the world can create or store enough power to run all of the appliances in your house. For that, you'd need an entire home solar system, complete with a multitude of roof-mounted solar panels and massive battery banks to keep the electricity stored and the appliances running. This way, the batteries get recharged through the panels, which provides a consistent power supply letting you run everything you need to at all times. It all comes at a bit of a price too.
With portable generators, you can expect to have power when you're on the go, for things like small appliances or mobile devices, depending on the size and capacity of the battery.
Q4: How Long Do Solar Generators Last?
This depends mostly on the battery inside your generator. Cells are usually the first thing to go out in a portable solar generator, and you should keep in mind that no matter how much you take care of it, no battery can last forever.
How you treat, it will have a tremendous impact, though, since constant recharging will weaken your battery over time. Each cell has a certain number of recharges in it, so if you use your solar generator a lot, it will likely last a shorter amount of time than if it is only used a few times a year.
Q5: Can My Portable Solar Generator Damage My Electronics?
If it's a high-quality unit made by a reputable manufacturer, your portable solar generator shouldn't be able to harm your appliances and electronic devices.
The thing you should always take care of is that the appliances you plug in at the same time do not collectively draw more power than your solar generator can supply. This is a recipe for disaster, since your appliances will operate poorly, and you may cause damage to the generator itself.
On top of that, when more power is required by an appliance than the generator can deliver, you may experience overheating in the power cables potentially starting a fire.
Conclusion
Picking the right portable solar generator is not an easy task, but if you do it right, it can give you the convenience you need on your camping trips or during power outages in your home.
You could also achieve this convenience with a diesel generator, but those are quite loud and cause damage to the environment. They also require fuel to operate, and that may run out and leave you high and dry when you most need some power.
Hopefully, reading this Buyer's Guide gave you a clearer picture of what to look for in a solar generator and which products are the best out there. Good luck!