There's no doubt that purchasing a solar battery you can connect to solar panels is a great investment – it is an essential part of solar equipment. Solar storage is actually becoming an absolute must in solar home systems because of its unprecedented value.
But the fact is the solar market is offering us so many options regarding this subject, and it can be quite hard to decide which solar battery is the best.
Now, the newest addition in the solar battery category called Tesla Powerwall brought a great buzz and made us wonder if that's the device we wanna buy for our solar needs.
The things are pretty clear here – the Tesla battery is a great solution given its high-quality made with some fantastic features, and it's pretty affordable. But let's take a closer look at it and see if this claim is the right one.
Main Tesla Solar Battery Features
What most people who are considering buying a Tesla home battery want to know is what they are going to get if they decide to invest in this device.
Well, according to experts, Tesla Powerwall has some of the best specifications, including the Gateway management system that will allow you solar monitoring. Also, it is built with one of the highest capacity ratings, at least when it comes to residential solar batteries.
It can keep up to 14 kWh of electricity at any moment, which is enough to support around half of your daily energy needs, on average.
The Tesla battery pack has a 5 kW power output, which means it can support electrical outlets and lights, as well as small appliances, but when it comes to larger electricity consumers, this battery won't be able to do the work on its own.
The thing that makes this Powerwall so popular is the fact it comes with three modes – solar self-consumption, time-based control, and backup power. Thanks to that, you will be able to dictate when and how you want to store or release energy cumulated inside the battery.
For example, if you set the first mentioned mode, you can store the solar energy for later, during the night hours, or in situations when there's a blackout.
Tesla Powerwall Cost
At this very moment, Tesla batteries can be bought and installed for around $11.000. The battery itself is $7.000, but the Gateway management system and installation are an additional $4.000. But bear in mind that the cost of installation and Gateway will remain the same even if you decide to install more than one battery pack.
Tesla Powerwall can be found at Tesla official website, or you can purchase it from Tesla installer. Now, if you believe $11.000 is too much, you should check what solar battery incentives are available. That way, you could lower the cost of this device significantly.
We are talking about the federal tax credit that will take off 26% of the price, but also about some other rebates and incentives that are state and utility-oriented. For instance, in Vermont or California, you can cover almost the entire cost of a Tesla battery and its installation if you take the right steps.
Tesla Powerwall VS Other Solar Batteries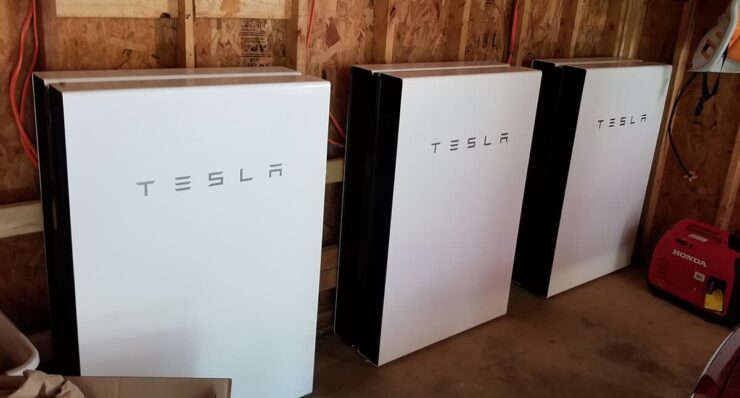 As we previously mentioned, the market is full of many different solar batteries, especially now when a number of people who are willing to go solar are rising every day. Currently, the biggest competitors to Tesla Powerwall are new sonnenCore battery and LG Chem RESU battery.
Here is a detailed analysis that will showcase all benefits and shortcomings of these devices.
1. Capacity and Power Rating
If you compare all three of them, you will see how Tesla has the biggest capacity – 14 KWh, while LG Chem supports only 9.3 kWh, and sonnenCore is on 10 kWh. Based only on that you can conclude your appliances will be powered for a longer period of time with a Tesla battery, than if you are to use the other two batteries.
When it comes to power rating, Tesla and LG Chem are the same – they have 5.0 kW continuous, and their peek is on 7.0 kW. SonnenCore, on the other hand, has a higher peak power of 8.6 kW, and a bit lower continuous power of 4.8 kW.
That means Tesla and LG power up more appliances, but that sonnesCore is designed to better handle short spikes in power consumption.
2. Operating Modes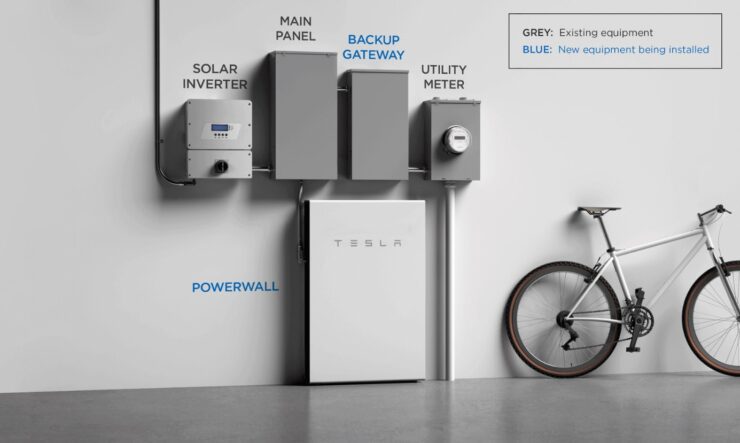 Now, the fact is all of these batteries are built to store the electricity generated by the solar panels for later when we actually need to use it.
Since we are analyzing Tesla Powerwall, you should understand that self-consumption mode will make sure every surplus of energy generated during the day goes to the battery storage, so you can use it later on for powering up your home when the night comes and solar panels are no longer generating electricity.
On the other hand, the backup mode implies the battery will be stored with electricity either from solar panels or from the grid. This mode is set in a way to allow this power to be used only in case of a grid outage. The battery has the ability to detect blackouts and to start supplying home appliances with stored electricity almost immediately.
But the best thing about Tesla batteries is their time-of-use functionality that will dictate how the battery will be charged depending on the price of electricity, and based on time-of-use rates. In reality, it looks like this – when the price of electricity is low, your Tesla Powerwall will be charging from solar panels allowing you to power up your home with cheap energy from the grid.
And then when the price of electricity goes up, it will power up your lights and appliances, so you don't have to spend so much on expensive energy from the grid. That way you will be able to save a lot of money on electricity looking the long term.
3. Warranty
People who are familiar with solar industry trends say that the warranty Tesla Powerwall comes with is pretty standard. You will get a 10-year limited warranty on this lithium-ion battery that should be on its 70 percent capacity after a decade. Certainly, the operating mode you use the most will affect its lifespan.
Now, even though all of these three batteries should last for ten years at least, Tesla's warranty isn't the best one. SonnenCore is a leading name in this matter given that it will work on 70 percent capacity either after ten years, or after it releases 58 MWh of electricity – depending on which condition will be fulfilled first.
And Tesla Powerwall will be at the same 70 percent after releasing 37.8 MWh of electricity, which is significantly less.
Also, it seems like sonnenCore battery will last longer than the Tesla. It's lithium iron phosphate-based, unlike the Powerwall which is a lithium nickel manganese cobalt battery, and according to experts, the first one is known to have a longer life span. Besides, the sonnenCore battery is easier to recycle, and it's less likely to catch fire because it doesn't contain cobalt.
4. Price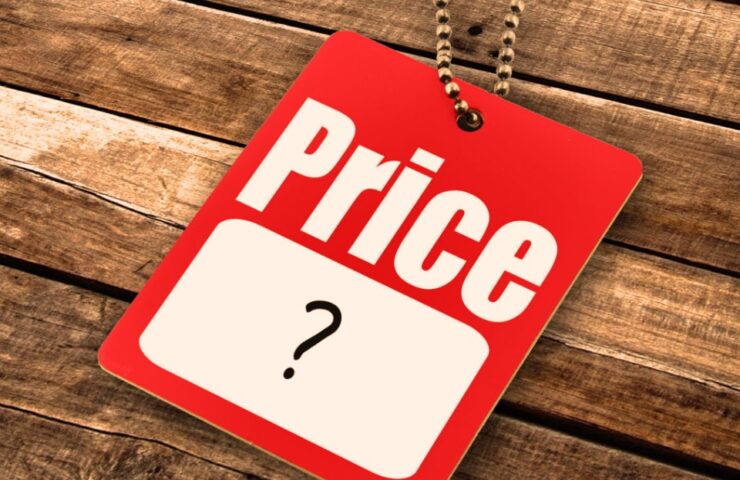 And finally, we came to the price issue. Tesla may not have the best warranty in the market, but it sure is the most affordable solar battery, especially if you consider all the great features it comes with. The calculation implies that Tesla Powerwall cost around $592.59 per kWh of storage capacity.
The next in line is LG Chem whose price per kWh is $ 735.68, so if you decide to go with that device, you will be definitely paying more for the battery that has smaller capacity. And in third place, as the most expensive solution, comes a sonnenCore battery that cost around $950.00 per kWh.
Is Tesla Powerwall Worth the Investment?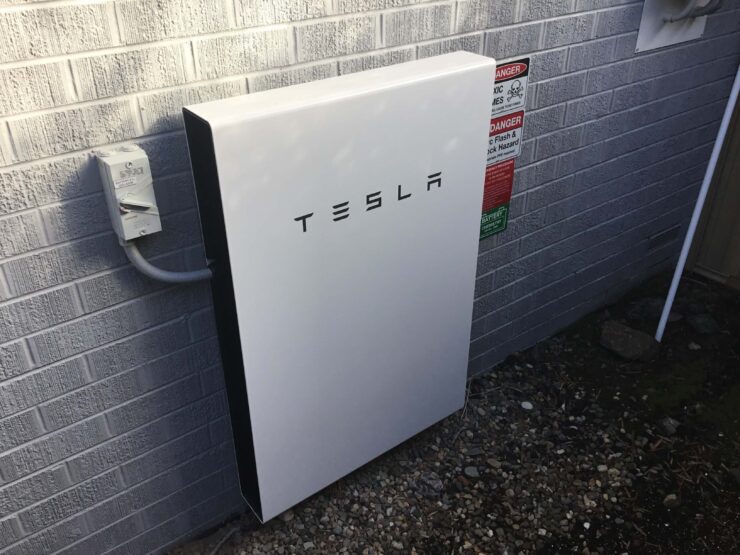 We will be absolutely honest and fair when we say that Tesla Powerwall is the best energy storage you can currently find in the market. It is an ideal solution if you are looking to purchase a battery, you can connect to your home solar system.
It has some great features and advanced technical specifications, while it's being the most affordable product of this kind. You will be extremely pleased with how it works, and especially with its ability to shift between three modes.
Now, you should bear in mind that Tesla customer service isn't something the company can be proud of, so the chances you will be waiting for installation for quite some time is pretty much certain. So if you are in a hurry to set it all up as soon as possible, this may be a problem.

In California, for example, this is a huge issue, given that a great number of people are purchasing solar batteries due to great incentives and often blackouts.
But overall, once it's installed and in work, you won't have anything to complain about, that's for sure. Its capacity is outstanding, continuous output quite decent, and the number of features it comes with cannot compare to any other solar battery.