Considering how much today's world is different than the one we remember when being kids, it's not a surprise that new generations of parents are facing many challenges our mothers and fathers couldn't even imagine. Learning while playing was always an excellent educational method, but there are some new exciting topics to cover.
For example, renewable energy, is, as our experts unitedly claim, most certainly our future. So it would be great if you could show your little ones how to embrace these natural sources, and use them in any possible way, as earliest as possible.
Comparison Table:
Super interesting and fun educational toys based on solar technology will open their horizons to something great, sustainable, and environmentally friendly. And even if you think they are too young to learn about such crucial things, believe us, they are not. They could learn some of the greatest values in this stage, principles that will stay with them their whole lives.
In that spirit, here are the 15 best solar kits for kids we could find on the market.
Top Picks Solar Powered Toys (Cars, Robots & Science)
1. Giggleway Solar Power Science Kits for Kids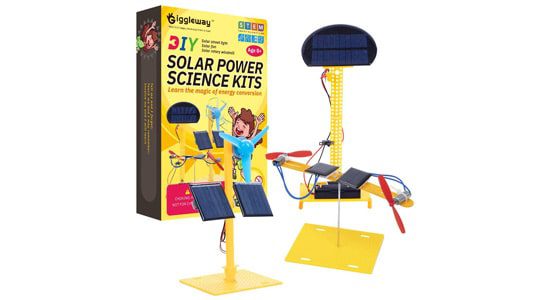 Highlights:
Three different kits
Educational toy
DIY method
Affordable price
Perfect science gift
First, you need to explain to your kids what solar energy is, and then show them how it works. This is a perfect fun science kit for children between the age of eight and 12 that will help you do exactly that. You will wake up their curiosity and encourage them to explore the world.
We are talking about the package that includes three different building solar kits they will need to set up by themselves with the help of a manual. One is a solar street light, the other is a solar fan, and the third is a solar rotary windmill. The toy is based on a DIY method because the manufacturer wanted to show them how this technology works, and what better way than by creating each thing step by step.
They will face the shape of a propeller, solar cell, or motor, and learn elemental things about generating electricity with the help of natural forces like sun or wind. This will be an ideal gift for every girl or a boy who is fascinated by science and new-age technology. It is a STEM toy that's made out of safe, non-toxic materials. After the kids set up each part, they can expose the toy, including a solar panel, to the sun, and after some time, they will see how the accumulated energy turned into power that started this motor.
2. 4M Clean Water Science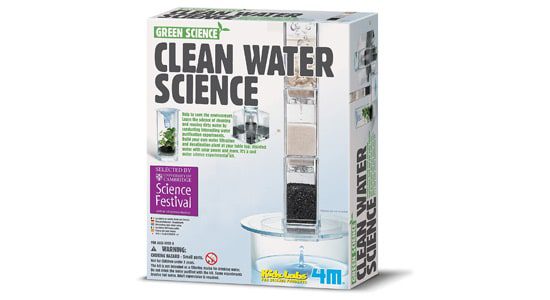 Highlights:
Water cleaner set
Contains many parts
Three different experiments
Detailed instructions
Educational toy
In front of you is a science kit that teaches kids about water purification and recycling. This 4M cleanser is based on a filter system, and it contains a lot of plastic dishes, sand, rock, active carbon, and filter paper. Also, you will get a thorough and very understandable manual with detailed instructions.
If your little one is interested in chemistry, environment, and technology, this is a perfect gift for him or her. They will be able to conduct three different experiments – a carbon filtration system, water desalination, and solar water purification. So if they are intrigued by some natural processes, they will be thrilled to know how to extract real salt from seawater, for example.
Also, the kids will be thrilled to see and participate in cleaning and reusing dirty water experiments that are relying on the purification method. If you notice they are delighted with this set, you should know that there are solar science, weather science, dynamo torch, windmill generator kit, and many others that could follow up this one.
With the help of this kit, you will expand your kid's knowledge on many subjects, you will encourage them to keep exploring, and you will make them aware of some essential things they should advocate for when becoming older.
3. Sillbird Stem 12-in-1 Education Solar Robot Toys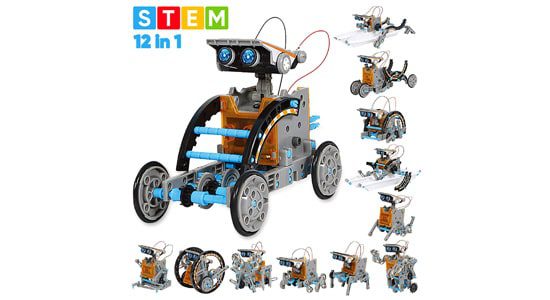 Highlights:
STEM toy
12 different robots
Two levels
Solar technology-based
190-piece set
For less than $35, you can get a STEM toy kit that can give you 12 differently shaped building robots. Impressive, right? Each one of them is able to move on water or land, and they are based on solar energy. There are two levels when it comes to the complexity of this kit – the first one is entry-level intended for younger children, and the second one is advanced, prepared for those little scientists who know what they are doing.
No matter how you set up your favorite robot, the idea is to use a solar panel in order to collect and generate some electricity that will make its motor work. So this is a great way to introduce one type of green technology to the little ones, and show them all the benefits of this renewable source of power.
Besides showing them all basic stuff regarding solar technology, this solar robot kit will also affect their problem-solving skills, manual dexterity, logical thinking, and self-confidence in the right way. It will also promote and underline the importance of teamwork.
The set includes 190 pieces that are easy to build and a manual with specific details and step by step instruction for both levels. It is an ideal robot kit for kids between eight and ten years old, and it is created by non-toxic, super durable, and high-quality ABS plastic.
4. Green Science Solar Rover Kit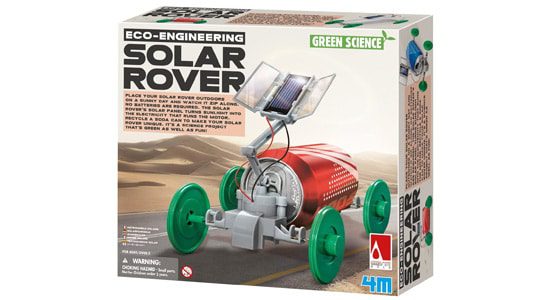 Highlights:
Solar energy based toy
Supports recycling
Educational and fun
Batteries not needs
Detailed instructions
Now, this is awesome. The Green Science solar rover kit combines two environment-friendly aspects – recycling and solar energy. Your kids, from eight years old and up, will be thrilled when they see what this set is all about. They will get detailed assembly instructions and all necessary parts to create a unique solar-powered vehicle with the help of a can.
That's right. This is a DIY project that needs a little bit of imagination and endeavors to reuse what you already have. If you have a child that's interested in alternative sources of energy, you should support them by presenting them with toys they can learn from.
If they use all the parts that are included in the package, as well as one old soda can, they will be able to create a cool rover that works on the power of the sun. They will just need to adjust the little solar panel in a way that it can absorb the sun's energy and then leave it outside under the direct sunlight for some time.
Kids will be fascinated when the vehicle starts rolling. They will be in a situation to truly see the way this technology works and the way the sun can really create usable power. Batteries are not needed, in case you were wondering, and the rover is not made to speed.
5. Dodeca 12-in-1 Solar Hydraulic Robot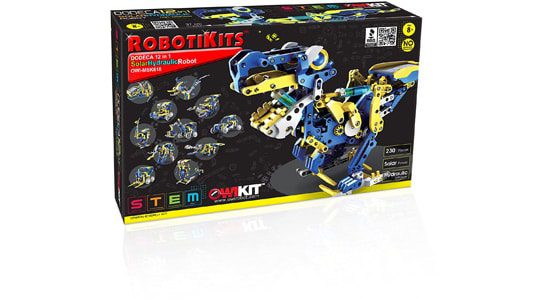 Highlights:
12 different robots
Solar-powered system
Hydraulic system
231-piece set
Educational kit
Here is another solar-powered toy kid's around nine years old will be thrilled to have. Especially those who are in love with robotics and building stuff. They can even choose between creating an animal or automotive robotic figure, one of 12 that is at their disposal.
This solar robotic kit contains more than 200 pieces, and that includes parts that will enable these robots to move in a specific way. The best part, however, is the fact there is a solar panel that collects sunlight and transforms it into the power that will make them live. So you will not have to buy any kind of batteries.
Given that there are so many options regarding hydraulic movement, your kids will have an opportunity to develop real engineer skills. Everything can be disassembled and set up in a completely different way, so they will never get bored with this kit.
The Dodeca 12-in-1 set includes a rover that can avoid obstacles, buggy vehicle, monkey, t-rex, pterosaurs, scorpion, ostrich, crocodile, dog walker, elephant, excavator, and forklift. We would say that's more than enough toys for great fun.
6. Solar Powered Science Building Experiment Toy Kit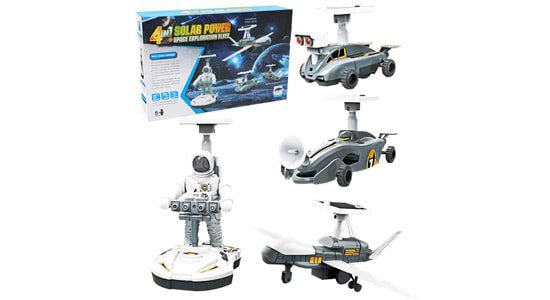 Highlights:
Four space vehicles
One astronaut
Solar power system
Educational toy
Made of safe, non-toxic materials
Children who are obsessed with space will be ecstatic if you get them this 4-in-1 solar powered toy. It's actually a space exploration kit that includes two space cars, one space plane, and an astronaut with another space vehicle. The fact that they will have to assemble each one of them is super fun since they will get to know all the details about each part.
The space robot has a lot of moving parts, which is going to make playtime more interesting, and the most important thing – they are working solely on solar power. There is a solar panel on top of each toy, and the kids need to learn how to use them. The idea is for them to understand how sunlight creates electricity that makes their robots work.
The space kit will most definitely encourage their imagination, their creativity, it will bring problem-solving and some other skills on another level, and it will support logical thinking as well as environment-friendly ideas. If there isn't sun on the sky, your little ones can play inside the house too, and their solar panels could generate power under the 100W halogen lamp.
Everything that this package includes is made out of safe and non-toxic ABS plastic, the parts are high-quality and super durable, but given there are a lot of small details you need to make sure kids under three don't swallow them. It is a great gift for little space enthusiasts that are around ten years old.
7. Asppopo Stem Educational Toys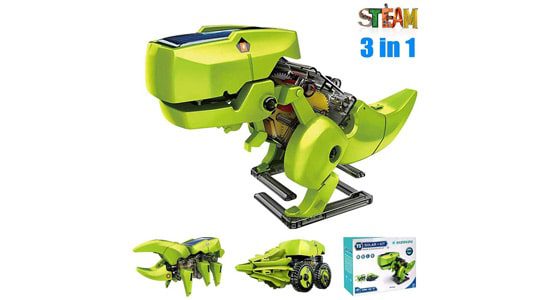 Highlights:
STEM toy
Three different shapes
Movable parts
Safe, non-toxic materials
Detailed manual
If you are looking for a great solar project for kids, here is a suggestion. We are presenting you with an educational item in the shape of a robot that works on solar power. It's a STEM toy, perfect for kids who are into dinosaurs and science, given that they will be able to assemble one of three possible objects – two dinosaurs and one vehicle and learn about solar technology they are working on.
We are completely sure your ten-year-olds will be over the moon about this set because it will give them a sense of achievement when they manage to set everything up, and the knowledge about such a current topic as alternative sources of energy definitely is.
With the help of a step by step manual, they will create one of these exciting robots and then see from a first-line how the solar panel system works. As additional plus is a fact, there are many movable parts that will make playtime even better.
Every piece inside this package is made of non-toxic ABS materials that are durable and safe, and they are aligned with American and European toy safety standards. Many parents confirmed their children replaced video games with toys like this one, so go ahead and see if your little ones are going to be one of them.
8. 14-in-1 Educational Solar Robotic Kit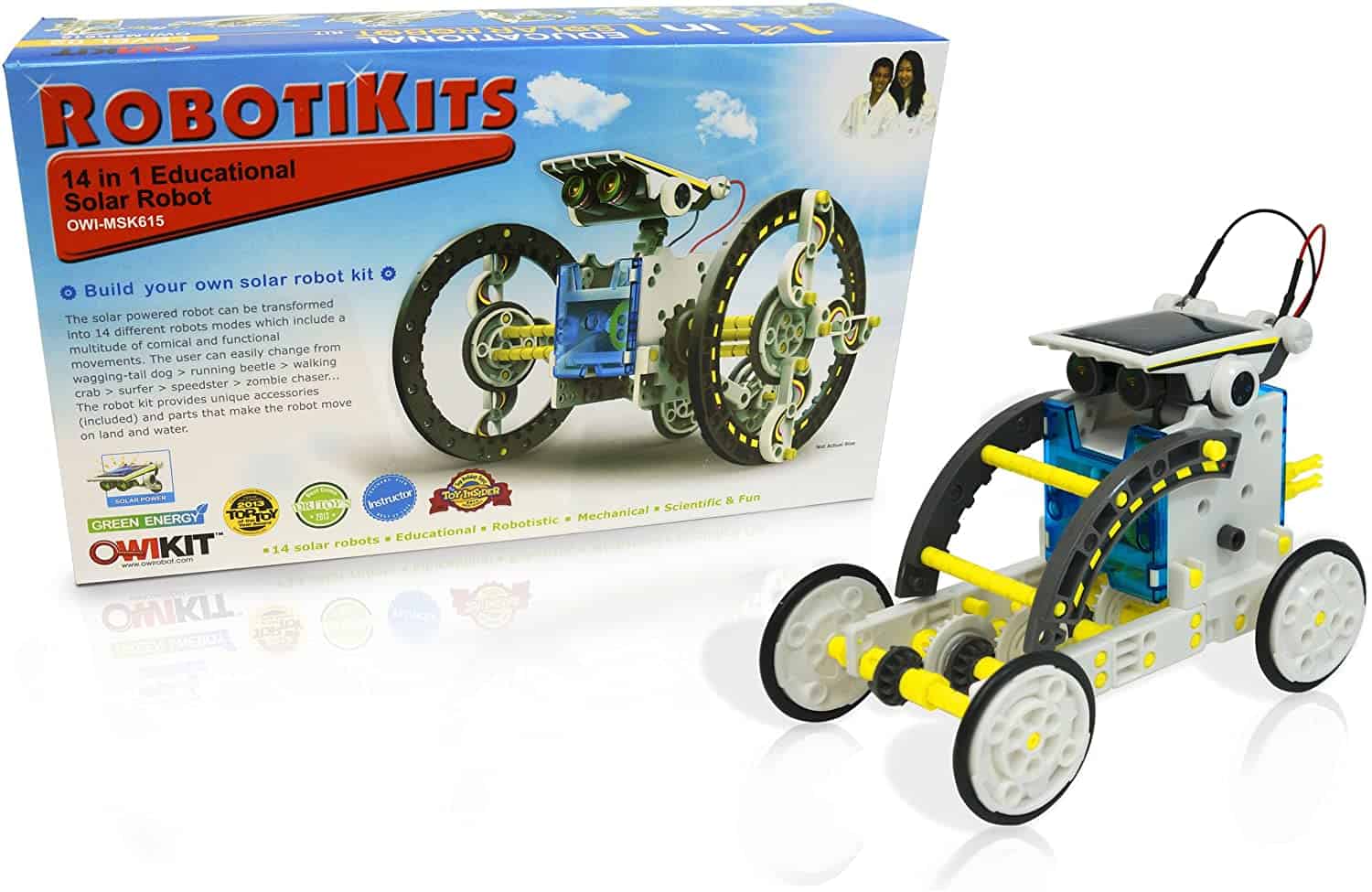 Highlights:
14 different robots
Solar panel included
STEM toy
Two-level manual
Robots can work on land and water
Solar power toy cars are just what you need if your kids love robots and are interested in advanced technologies. We are talking about a super cool kit that allows your little ones to create 14 different robot models, where each one has the ability to move and is based on a unique design.
Toys like this one are great for educational purposes, given that curious children will be challenged to build something exquisite and functioning. But these are not just toys. These robots are created in a way that allows them to move as well. That's because every object will have a little solar panel attached, thanks to which the sun's energy will be accumulated and generated into electricity that will make them work.
It is clear that batteries won't be needed, and the kids will have a detailed instruction on how to build their robots, but divided into two levels – the one for the beginners and other for advanced individuals. Robots are made in a way to work on land and water, some will swim or float, and some will crawl and walk.
This is another one of STEM toys, so you can be sure that your little scientist will be thrilled to get something like this where the math, technology, engineering, and science are combined in one. The set is appropriate for kids that are ten or older.
9. Thames & Kosmos Solar Mechanics Experiment Kit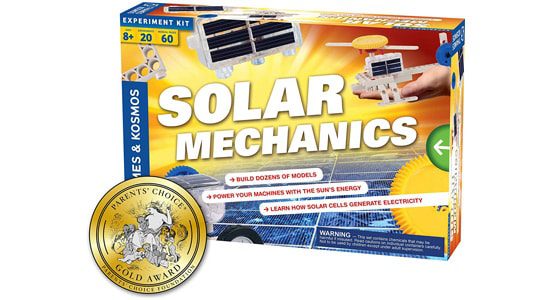 Highlights:
20 different objects
60-page colorful manual
Solar based technology
Electronic motor included
Educational toy
Here in front of you is a winner of the Parents Choice Gold Award – Thames & Kosmos solar experiment kit that will allow kids to create 20 different toys, all based on solar technology. This is a set that will support and encourage their imagination and scientific impulse, given that each item is capable of working on its own thanks to solar technology.
There are 60 pieces in a package, including photovoltaic cells and an electronic motor that can be transformed into a car, robot, truck, planet, and etc. In order to make kids feel good about themselves, there is also a detailed, colorful manual that will help them do everything on their own, following step by step instructions.
The set is advanced for children that are eight years old, at least because it will show them how different angles of solar panel, different sources of light, and specific light level will move their toys. This is a fun, and educational kit kids interested in science will be more than happy to play with.
This unique building system is compatible with all Construction and Physics kits, and it does not need any kind of batteries. For the little ones who like playing with Legos, this will be an exciting upgrade.
10. Stem Diy Solar Climbing Motor Vehicle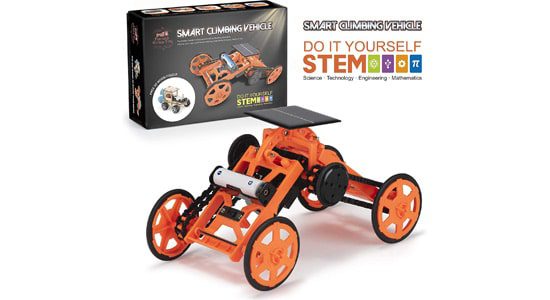 Highlights:
STEM toy
Solar power system
Free e-book
30-day warranty
Mechanical transmission
If you have a child that's in love with solar power car kits, this is another one that will be a great addition to their collection. It is a smart climbing vehicle children can create by themselves if they follow precise instructions from a manual guide. It is a great assembly kit, suitable for little ones from eight years and up, that will help them develop many skills, and help understand the STEM concept of toys.
When they manage to finish the construction part, they will have great knowledge of mechanical transmission and solar technology. This particular object includes the usage of one battery whose lifespan can be prolonged thanks to the little solar panel placed on top. There are also crank type wheel and ladder chains, which will make playtime more fun.
This will be the perfect gift for boys and girls interested in science, and it will give them a lot of options to play with by themselves or with their parents and friends. The package includes a free e-book that will present them with all the benefits of using a STEM toy.
Everything in this kit is made of high-quality plastic, approved by the ASTM laboratory, and is aligned with the US safety standards. The manufacturer says that if you are not happy with this DIY climbing vehicle set, you will get your money back within the 30 days from your purchase.
11. Physics Solar Workshop (V 2.0)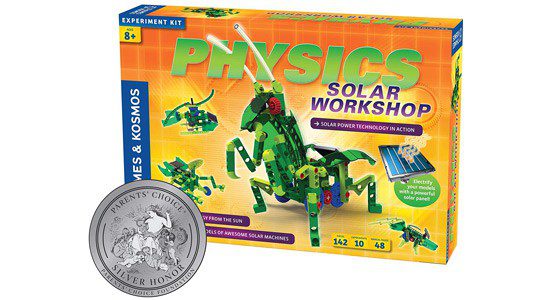 Highlights:
Solar cell included
Five toy models
Ten experiments
Works on battery too
Detailed instruction guide
There are definitely a lot of reasons you should purchase this Physics solar kit for your children. That way, they will be presented with a challenging toy they need to assemble on their own, but also, they will be in a position to learn a lot about alternative sources of energy, like solar, in this particular case, through playtime.
With all the parts that come in this set, little ones can build a cool mantis model that has the ability to move like an insect thanks to the solar cell. They will be able to see, from the first hand, how these cells gather and transform the light of the sun into electrical energy, and how mechanical devices and motors can optimize the work with the help of this system.
Again, there is a possibility to create different kinds of objects, and they all can be powered by the battery as well, if there isn't enough sunlight during the day, or if the kids want to play with it at night time.
The toy is intended for kids who are at least eight years old, given they need certain skills and knowledge to do this alone, and the package comes with a manual that has all instructions needed in order to make them experience this adventure successfully. There are 142 pieces, five possible models, and ten different experiments available.
12. Sillbird Stem 4wd Car Diy Climbing Vehicle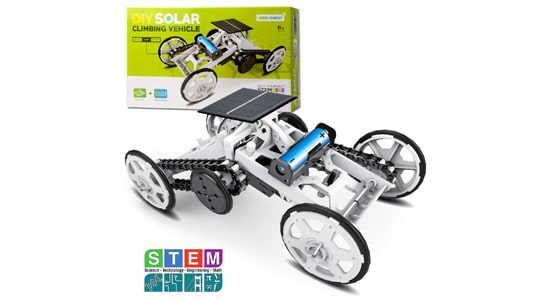 Highlights:
Solar power technology
Battery option alternative
STEM toy
Educational kit
Imaginative and fun
It is proven that DIY projects stimulate children's creativity and imagination and that they help them develop many skills. If you believe that, this is the perfect toy for your little ones. They will face the challenge of assembling the blocks and doing simple wiring so that their car could work on its own based on solar energy.
The greatest thing, besides learning how solar cells transform sunlight into electricity that will make their car go, is the fact they can adjust the angle of the rivet and change the vehicle's height. That will affect the object's ability to walk and climb over some obstacles.
Your kids will be working on their hand-eye coordination as well as their imagination by playing with this toy and learning a lot about renewable sources of energy. It is suitable for both boys and girls who are around ten years old, and it will help them develop their social skills as they decide on playing with their friends or siblings.
The kit is made in a way that will allow the object to work on solar power, but in days when there is no sun, they can use the battery as an alternative. You will be glad to know that every piece is created of safe, non-toxic plastic and that this is a real STEM play kit that will encourage children's interest in science.
13. Elenco Deluxe Solar Educational Kit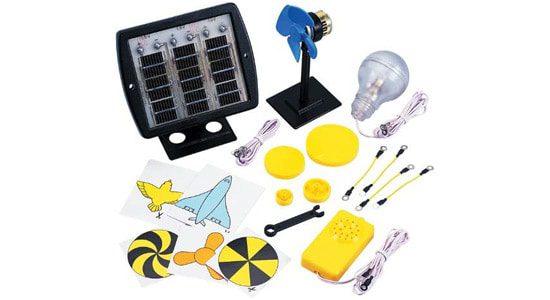 Highlights:
STEM kit
Educational and fun
Solar energy-based
Detailed manual
2-year warranty
The best way to teach your children about alternative power sources like solar is by purchasing this little educational kit that will give them all the answers. With this particular set, they will be able to conduct a real electrical experiment that's based on solar cells.
They will get a lot of pieces, including solar panels, connectors, wires, bulbs, etc., that will allow them to create a working mechanism. The package also includes a very detailed, 14-pages long manual with every necessary explanation on what they should do next.
With this kit, your kids will face some challenges, but in the end, they will have great knowledge of solar energy. They will learn how to make a solar and electrical circuit, how to increase voltage, and how to use solar power that's been generated into energy for devices like battery charger, radio, calculator, a cassette player, and more!
It's been almost 50 years how Elenco manufactures educational and STEM products. They are an award-winning brand that focuses on children's intellectual development, especially in the domain of technology and science.
14. 4M Solar Robot Kit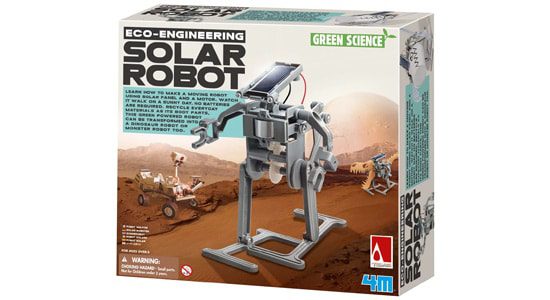 Highlights:
Educational and fun toy
Solar power system
Suitable for younger children
Detailed instruction
Supports recycling and reusing
Here is another toy that can encourage little ones to use solar energy, but also to think of ways to reuse the things they already have. We are talking about a robotics kit that allows them to assemble and create a different movable object they can play with.
The whole idea is based on solar energy since the set includes a solar panel that can be attached to robots. That way, children will be in a position to learn how it can collect the power of the sun and transform it into usable energy that will make their toys move.
No batteries are needed, and the kit promotes the habit of recycling and reusing plastic cups, soda cans, cardboard, and other materials in a fun and playful manner. This set is recommended for kids that are three years old, at least, and it gives them the proper knowledge about alternative sources of energy.
This is a perfect gift for young scientists who are infatuated with technology and mechanics. After they manage to complete the task of creating their robots, they will be able to turn them into mechanical monster or walking dinosaur.
15. Pica Toys Wooden Solar and Wireless Remote Control Car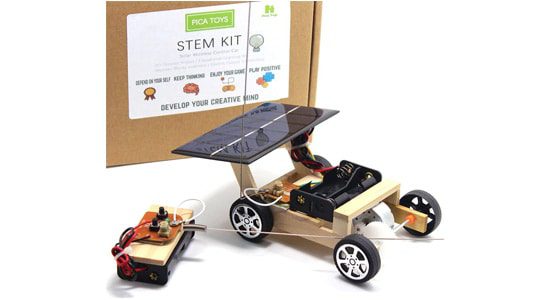 Highlights:
Suitable for beginners
Solar power system
Instructions included
Technical support
Educational and fun
When the time for holidays comes, please remember you have the option of purchasing great educational toys for your kids instead of something that has no value of this kind. You can, for example, buy your little ones a car that works with the help of solar panels attached to its roof, and that way, let them learn about the mechanic, electronics, and the renewable sources of energy.
This specific item is an excellent choice for kids who are six years old, and who are showing interest in science and crafts. It will improve their practical abilities, promote their problem-solving skills, and motivate them to learn how to build things.
The set includes some organic wooden blocks that have no chemical finishing, solar panels, wires, battery bases, and all other stuff, including a detailed manual they will need in order to successfully build their car. Even beginners can play with it, and in case you need some help, the manufacturer guarantees you will have technical support.
This set will keep your little ones entertained for hours, and what is more important, it will provide them with some basic knowledge of math and science. This will be a great way for them to spend time with their friends and family members.
Finding the Best Solar Kits for Kids – Buying Guide
It's really not so difficult to find the perfect solar toy for your little ones. You need to consider a couple of factors, but overall, it is quite a simple endeavor.
Just look for the one that has educational, besides the entertainment feature, the one that is based on the solar power system, and that this particular toy can help kids develop some practical skills.
Things to Consider When Choosing the Best Product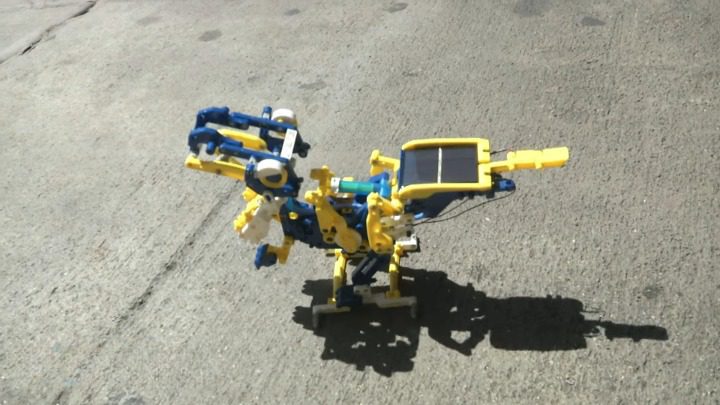 1. Educational
The main purpose of having a solar-based toy is to teach your kids there are other alternative sources of energy we can use and that the power of the sun is something they should appreciate and rely on in their future. Kits like those listed above are useful in spreading this message and teaching them from the early stage of life there are many ways they can use this power source.
But given that these toys are mostly for a bit older children, created for the age of eight to ten, you should consider first teaching them a little bit about this subject before letting them play with them all alone. Because it can be a bit tricky for them to understand the concept of the toy, and to get what it does if they don't have a proper introduction to this matter. The solar kits are especially great for kids who are interested in science and technology.
2. Effectiveness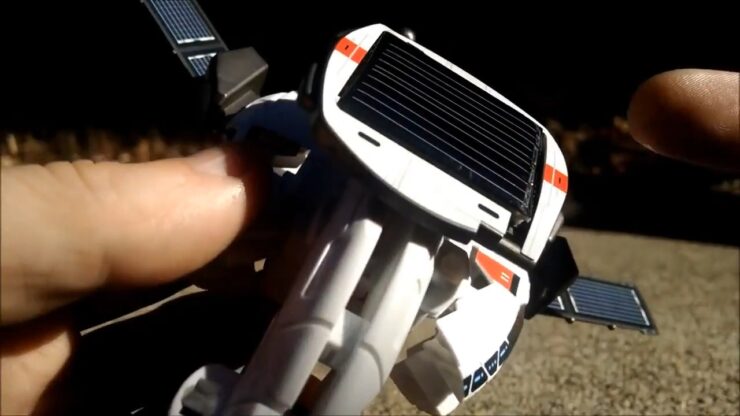 In order to learn while they play, it is essential for the little ones to really see how these toys work, how exactly the sun's power is making them move. Every kit of this kind has a solar cell that attracts and then generates the sunlight into the electricity that afterward can start their cars, robots, or any other toys. So make sure to choose the kit that has all the necessary parts that will show them the whole process.
This will be a great occasion for your kids to play outside since the object of their interest can only work if it is exposed to the direct sunlight. And when they experience this magic, you can be sure they will exchange the video games and time spent on their computer for this tremendous playing time.
3. Creativity
Besides teaching them a lot about renewable energy, especially about the solar panel system, and besides supporting their love and interest in science, math, mechanics, and technology, overall, these toys will encourage the creative part of your kid's personality. It will help them develop their imagination and many other skills like problem-solving, hand-eye coordination, the focusing aspect, and so on.
The fact little ones will be in a situation to assemble something a bit abstract like some kind of a many-piece robot, and then to imagine the adequate surroundings for this toy, the way it will behave and communicate will send their creativity over the roof. Toys like these will make them think outside of the box.
4. Entertainment Value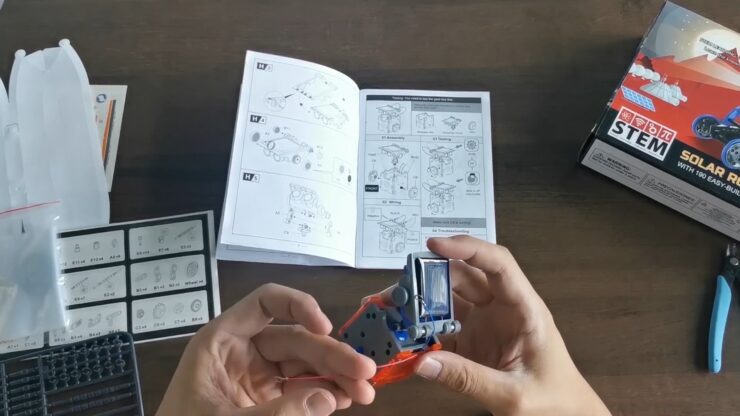 Even though you want your children to learn something while playing, it is crucial they have fun while doing so. Because of that, you need to make sure they are entertained by this new toy that they find interesting and amusing. Your mission to teach them about important stuff like alternative power sources, the solar panel system, or the mechanism that stands beside hydraulics won't work if they find the toy too boring and incomprehensible.
The entertainment value of the toy is an absolute priority because only if they see it as appealing and fun, they will willingly embrace the lesson part. They should be able to assemble their toy by themselves and to play with it as they like. So don't try to push on them some rules on this matter, the learning will come easily, gradually, as part of a process.
Important Features to Look for
1. Age Range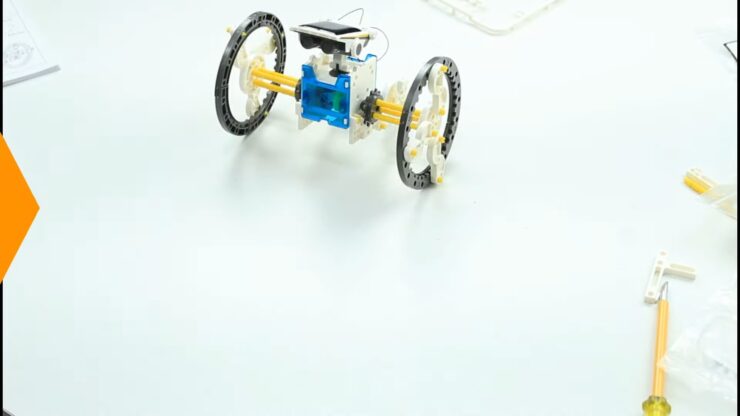 Most of these solar educational toy kits are intended for kids that already go to school and are around eight years old. Given that each set contains many small parts that need to be assembled, and some advanced pieces like a solar panel, wires, and motor, it is assumed children who are playing with it know how to handle it or that they can comprehend how these parts work.
If you want to introduce these topics to younger kids, you should probably start with puzzles or some basic sets that do not have as many parts.
2. Durability
The quality of these kits, regarding parts that are included, should be one of your top priorities. You don't want your children to play with some low-grade toys they can hurt themselves with. It is important to check if the breaks and sticks they are going to use are created from strong and durable materials, because you want this toy to last, and if they are made from safe and non-toxic materials.
That says a lot about the toy itself, but also about the manufacturer. Usually, these items are created from ABS plastic or pure wood that's not covered with any harmful materials, but there are also solar panels, some kind of a motor, wires, etc. that need to be high-quality made.
3. Ease of Use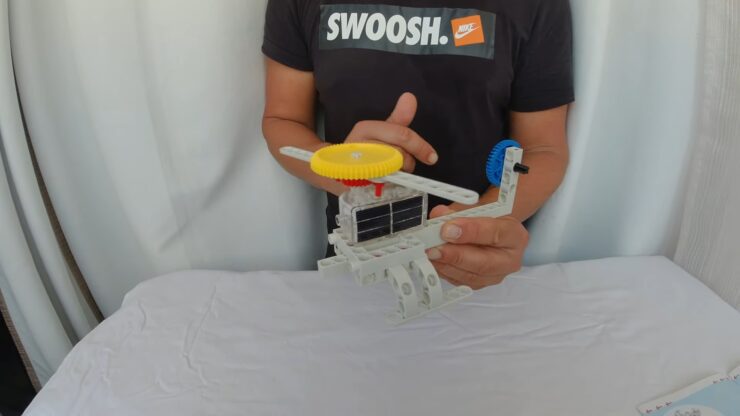 Since we are talking about toys that are capable of working on their own, simply by the power of the solar panel system, and that kids are those who need to assemble everything first and then to establish if the whole system is working, we must admit that these are not really easy to use items.
Sure, it is possible for an eight or ten-year-old to do everything right, but they need to follow a detailed manual, its step by step instructions and ask for some help if they need it. But kids who are younger and not into science will probably have a problem with the entire process.
4. Price
When it comes to the price of these solar toy kits, there is a range between $14 and $58, while the most common is that you will have to set aside around 30 bucks for this kind of toy. We are talking about this list above in particular, and the items that are currently most popular on the market.
It may sound like a lot for a toy, but don't forget that they are high-quality made and that they have great informative and educational value. Besides that, they will support your little ones to be into science and alternative sources of power, which is amazing.
FAQ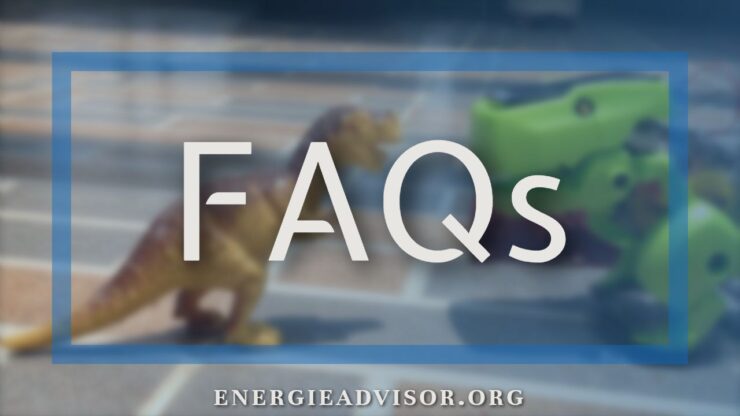 Q1: What Are the Benefits of Playing With Solar-powered Toys?
If your child is interested in science, or more precisely in solar energy, you should get them a solar toy kit because that will allow them to sea, from a firsthand, how exactly this structure works, how solar panel collects the sunlight and transform it into the power that will make their toys walk, move, shake, float, etc.
Besides that, toys like these will support their creativity and imagination, they will help them develop some skills and improve their problem-solving issue or hand-eye coordination.
Q2: Can Solar Toy Kits Be Used in Group Plays?
Absolutely! Each one of these kits consists of many parts that need to be assembled, so kids can spend time together, read the manual, and figure out what it is they need to do next. That way, they will evolve their social skills, they will learn what the values of teamwork are, and they will have a fun time.
After that, when the piece is done, they can play with it outside and see how solar energy actually works. And if we are talking about some experiment that needs to be done, they can all have their own part, which will make playtime even more fun.
Q3: What Age Is Appropriate for Toys Based on Solar Energy?
Usually, there are two levels of complexity when we are talking about these toy kits. One is created for beginner's level and the other for more advanced kids who already know a lot about the mechanism and construction of solar panel systems. There are some toys that are suitable for three-years-old, but those are quite simple items, appropriate for their age.
More often, you can find many-part pieces that need certain focus, knowledge, and ability to finish the job with the help of the manual. Those are usually attended for kids who are around eight or nine years old.
Q4: How Does Solar-powered Toy Car Work?
Usually, you will get many pieces and an instruction guide that will help kids assemble their vehicles. That includes placing a small solar panel on top of it and connecting it to the motor. Then, they will need to take their toy outside and expose it to the direct sunlight.
The photovoltaic solar panel will gather the power of the sun and convert it into usable electricity. That electricity will power up the battery that runs the vehicle's motor. That is one option. Another one does not include a battery, so the electricity will go directly to the electric motor.
Q5: What Skill Can a Child Acquire After Playing With Solar-powered Toys?
First of all, by playing with these toys, kids will learn a lot about solar energy and other alternative natural power sources, how they work and why they are so important. They will understand the mechanism of the solar panel system, electronics, and hydraulics.
Their interest in science could grow based on playing with these toys, and with that, their desire to keep learning. Besides that, they will improve their logical thinking, problem-solving skill, hand-eye coordination, some cognitive skills, etc.
Conclusion
We believe parents tend to be very proud when their children show the knowledge of some important subjects, or when they become interested in some complex and challenging field like science. But in order to get to that point, you need to teach your kids about those things, in this particular matter about the solar panel system, and to show them how it works.
That's the only way it will become appealing and real to them. So, find the best possible solar educational toy kit and present your little ones with this option. We believe that if you do your part of the job right, they will enjoy spending time assembling their favorite toys and then watching them work on the pure power of the sun.